Cleaner separator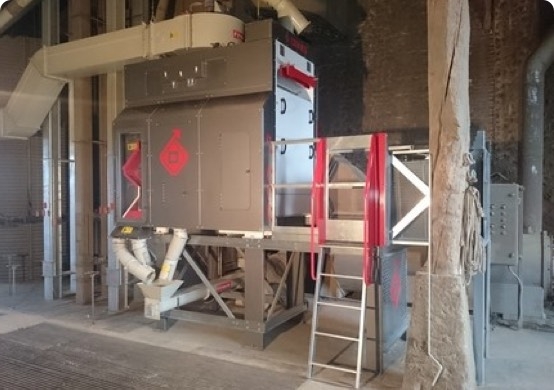 Vibration cleaners are robust, compact and reliable devices. They are characterized by easy operation and high performance. Ergonomic design simplifies setup and access to the cleaner.
High flexibility of use.
Standard double aspiration.
Screen cleaning system using rubber balls.
Type

Number of sieves

Dimensions (m)

Pre-cleaning (t/h)

Cleaning (t/h)

NSD1
4
2,4 x 1,5 x 2,4
30
25
NSD2
8
2,4 x 1,6 x 3,1
65
50
NSD3
12
3,8 x 1,9 x 4,2
110
100
For wheat, 750kg/m³, humidity 16%

ROmiLL represents the Denis brand
French company Denis is one of the world's largest manufacturers of conveyors, purifiers and other equipment for agriculture and other industries. We have been representing the D brand in the Czech Republic and Slovakia since 2005.
Other products from the category
Are you interested in our products or do you need more information?
Contact
Do you have a question?